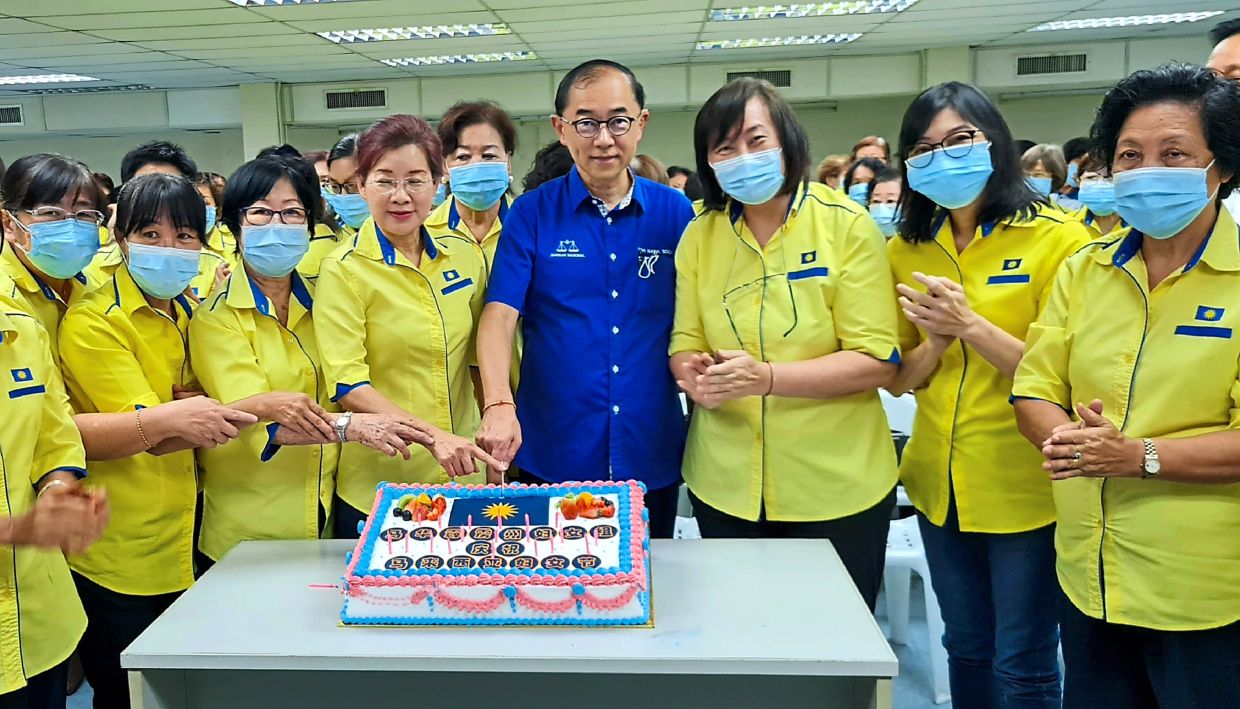 Make a wish: Dr Mah and MCA Wanita chairman Datuk Heng Seai Kie (fourth from left) with state committee members cutting a cake during the Perak MCA Wanita annual general meeting in Ipoh.
IPOH: In the coming general election, there is a good chance for MCA to regain the seats it lost by a slim majority, says Datuk Dr Mah Hang Soon.
The MCA deputy president, who is optimistic about the party's chances, urged members at all levels to work hard.
"We need to focus on three Rs – retain, regain, reduce.
"Retain the votes that we got and regain the votes that we lost.
"For areas that are hard to win, we'll need to reduce the deficit," he said in his speech during the Perak MCA Wanita annual general meeting at Wisma MCA Perak here yesterday.
"There is a good chance for us to win back seats that we lost with a slim majority."
The state MCA chairman also said the people needed to carefully consider the promises made by political parties in their manifesto.
He said certain parties would promise the moon and other populist items but would not be able to deliver.
"In the 22 months Pakatan Harapan was in power, it failed to deliver.
"We can see that many policies during their administration were unpopular, and they had also gone back on their promises," he said, adding that the people could judge Pakatan for its failure to fulfil its promises.
Dr Mah said that during Pakatan's 22 months in power, there had also been instability and much disunity, disharmony and polemic.
"I urge the people not to be emotional, and to consider carefully Barisan Nasional's track record since our independence when it comes to voting in the general election," he said.
On DAP secretary-general Anthony Loke's remark that the party could work with anyone including Umno, Dr Mah said the Pakatan party was not consistent in its stance.
"They always criticise and condemn Umno, and suddenly they can work with anyone including Umno.
"It is very clear that a certain party is trying to influence the people for political expediency.
"DAP has worked with almost everybody and can disregard its political ideology to work with those that are 100% in direct opposition to them," he added.